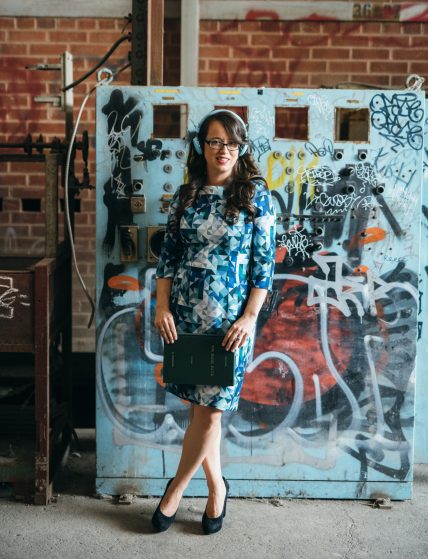 Dr. Naomi Barrettara is a musicologist, public speaker, instructor, and digital media producer/consultant working in the classical music sphere. She has previously worked as a program development consultant and lecturer at The Metropolitan Opera Guild, involved with several of the Guild's community programs. She was also a cohost of The Metropolitan Opera Guild Podcast, and in her work producing the podcast between fall 2015 and summer 2020, the podcast reached over 1.25 million listeners. She was a lecturer for the Opera Boot Camp lecture series at The Cosmopolitan Club for over 7 years, and was also integral in launching the Guild's Online Learning course offerings in spring 2019. She is passionate about music education and outreach and specializes in communicating her musical knowledge and study of the operatic art form to audiences and classrooms in an approachable and engaging manner, connecting with groups of all ages and knowledge levels. Naomi is a cofounder and cohost of the podcast Opera After Dark, and works on various freelance digital media projects. In both the 2018-19 and 2019-20 season, she has worked for Arizona Opera, presenting lectures and public events as part of their season of Community Engagement offerings, has been featured twice as a guest expert on the Arizona Opera podcast, and has produced a series of educational videos for their K-12 programming. She has been a guest lecturer for Boston Lyric Opera, and has appeared as a guest panelist on the Metropolitan Opera Radio Quiz. In addition to public lecturing and content development projects, Naomi has led workshops on podcasting, social media use in academic scholarship, and digital identity at The Graduate Center, City University of New York, and has presented research at various conferences, including The American Musicological Society National Conference. Naomi is also on the Douglas College Music Faculty in New Westminster, British Columbia, where she teaches music history.
Naomi holds a PhD in Musicology with an additional certificate in Interactive Technology and Pedagogy from The Graduate Center at The City University of New York, where she previously completed a Master of Arts and a Master of Philosophy in Music. She was a Fellow in The Graduate Center's Digital Initiatives program for several years, and acted as the team coordinator for The Graduate Center Social Media Fellows from Fall 2017 through spring 2019. Her dissertation, titled Cyber-narrative in Opera: Three Case Studies, focused on newly composed operas with cyber-narratives (such as disembodied digital communication, artificial intelligence, and transhumanism in operatic storytelling), analyzing works such as Nico Muhly's Two Boys, Søren Nils Eichberg's Glare, and Tod Machover's Death and the Powers. Her research areas include opera studies, public musicology, and classical music in the digital age.
Naomi is based in British Columbia, Canada, and when she is not lecturing or working on consulting projects, she loves exploring the mountains with her husband, is an avid swimmer and baker, and has previously enjoyed making several pilgrimages to classical music destinations around the world.